Kikishipka
December 4, 2020
Here's the last part of the Vanity Fair photoshoot from 2014. Stay tuned for more rare and exclusive images (Its over a thousand promo images of your favorite show about your favorite teen witch!)
Kikishipka
November 22, 2020
As promised we have even more new unseen outtakes from the 2014 Vanity Fair shoot with Kiernan. Hope you all enjoy! More rare images coming next month!
Kikishipka
November 18, 2020
Along with our 2014 Vanity Fair outtakes we also have some unseen outtakes from a 2019 shoot with Buzzfeed. Thanks to our new affiliate on the VK kshipkadaily!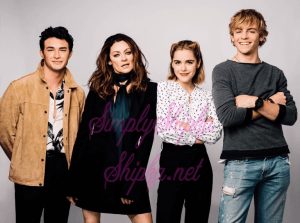 Kikishipka
November 15, 2020
Shipka.net is proud to announce that we will be sharing rare unseen outtakes monthly for Kiernan's fans. Check out the gallery for these outtakes from 2014's Vanity Fair photoshoot. Many more unseen images from the shoot soon to come!
Enjoy!
Shipka.net team!
Kikishipka
November 10, 2020
The fourth and final season of Chilling Adventures Of Sabrina will drop December 31st on Netflix. As of yet it has not been picked up by another streaming service, but there is still a petition going around to see if HBO would pick it up.
Kikishipka
November 10, 2020
Today this chick turns the big 2-1! We have uploaded a lot of images to the site so feel free to check them out! Also we have a surprise coming soon! Rare – never before seen photoshoot outtakes! Stay tuned!